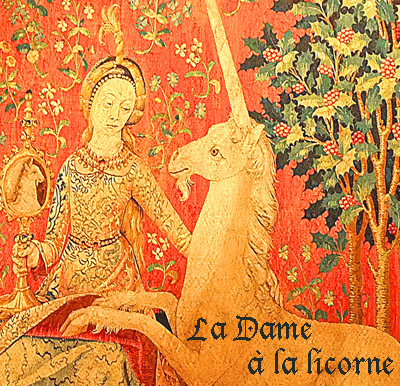 La Dame à licorne
June 13, 2013 - 11am College Club of Boston
Guest artist Catherine Liddell-theorbo
Taste, hearing, sight, smell, touch, and à mon seul désir... a series of tapestries woven in Flanders in the late fifteenth century give this concert its name. These depict the five human senses and an inscrutable sixth which could refer to spiritual longing. The enigmatic symbolism behind the unicorn and desire was echoed in other famous works that bridge the gap between these tapestries and the music on this program (Cleny, Mortlake Tapestry, Hunt of the Unicorn, and so forth). Music from the air de cour repertory.